Travel in Thailand safely Just look for the SHA symbol.
Posted: Thu 27 Aug, 2020 05:57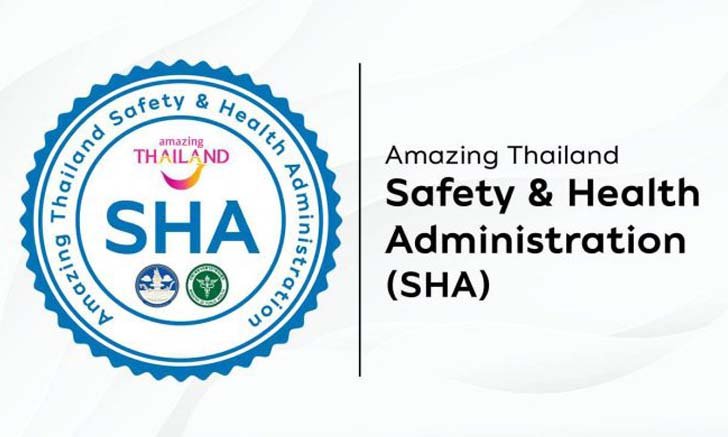 The impact of COVID-19 has made Thailand's tourism sector sluggish for more than half a year. The economy was disrupted The government has tried to stimulate the economy, especially domestic tourism, to return to normal as quickly as possible. Of course, this must be coupled with controlling the spread of COVID-19.
Ministry of Public Health And the Ministry of Tourism and Sports Therefore jointly determined "Safety standards for sanitation and tourism industry, a new way of life" was created to ensure tourists that "travel in Thailand is safe" by this standard. Aims to create sanitary safety standards Raising the standards of the tourism industry And create a new way of life in the field of tourism in the country Because if even the people in the country still do not dare to go out because they are not confident in their safety There is no way to stimulate tourism
Amazing Thailand Safety & Health Administration (SHA) is the standard for disease prevention of tourists and citizens who will use the services of 10 types of businesses, including
1.Restaurants / Restaurants
2.Hotel and accommodation Meeting place
3. Recreation and attractions
4.Vehicles
5. Travel agency
6. Health and Beauty
7.Shopping centers and shopping centers
8. Sports for tourism
9. Event organization / meeting / theater / theater
10.Souvenir shops and other shops
The entrepreneurs who improve the standards until they pass the sanitation criteria of the Ministry of Public Health in 3 areas, which are buildings Cleaning equipment side And the health of workers Will receive a SHA logo to show that they have passed the assessment. And has been certified to the safe tourism standard